We know what you're thinking: "It's a lot of work to write long-form content."
That's right, it is. You may or may not be up to the challenge, but think of it this way: You've searched for months for help with a problem in your business that's been driving you crazy…
You're doing a casual search online one day when you find an e-book with the exact information you've been looking for. You download it quickly, read through the content, and realize that you've stumbled onto something life-changing…
You click through and sign up to work with the author of that e-book without even thinking about the cost because you trust them. The author laid out the information in such a way that you can tell they are experienced and knowledgeable.
That's the magic of long-form SEO-optimized content.
The following are 8 powerful reasons why you need to add long-form content to your marketing plan. Let's get started!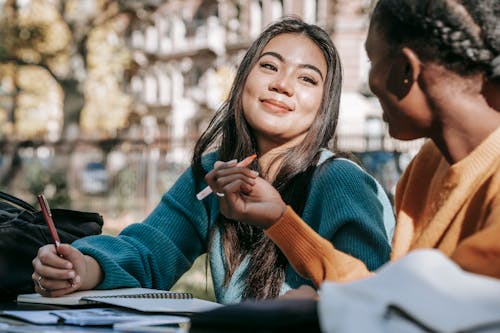 #1 You Have Content to Build Campaigns Around
A guide or e-book is easy to promote through social media campaigns. If you're just starting to build your audience, a long-form piece will get viewers acquainted with you faster. It's a longer, more meaningful introduction than just setting up a basic website—with just blurbs and shorter forms of content.
This is not to say that short-form content isn't important, but having long-form content is better for having a more in-depth look into your business. Your audience will have a better understanding of who you are and what you do.
If you spend the money on sponsored ads and custom graphics, you can get your content in front of a larger audience. If you are promoting a longer piece of content, it can potentially grab more attention and bring you a greater ROI through shares and sales.
#2 You Can Get Ranked Higher
In a 2020 study by Brian Dean of Backlinko, he found that, on average, posts of around 1,447 words ranked at or near the top of Google.
It makes sense—if your post has a higher word count, it is more likely to contain a high volume of valuable information. The search engines rank content higher when it appears to answer more viewer questions.
The rankings also take into account that users spend more time on pages that they find valuable. This is why creating top-quality content is important.
The clichés about short attention spans online aren't true on today's Internet. Savvy searchers are seeking 1 or possibly 2 pieces of informative content to answer a question.
They prefer not spending time sifting through a lot of short posts to get what they want.
When you publish long-form SEO articles, you position yourself as the one-stop-shop for your audience.
When the search engines see your efforts as to be an authority in your space, they reward you with higher rankings. The higher your rankings, the better—especially on the first page of major search engines.
Not many people go beyond the first page—say, on Google—whenever they search for something. They usually trust the first-pagers to be informed, knowledgeable, or entertaining enough, so they don't search beyond the first couple of results.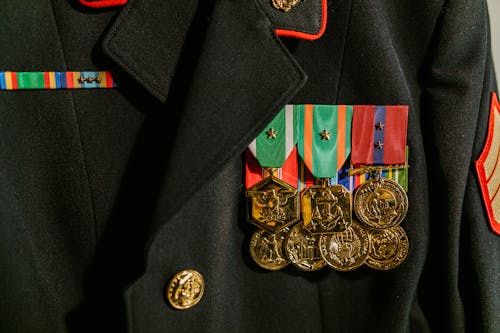 #3 You Rank for More Keywords
The more in -depth your content is, the more keywords you can rank for.
In addition to your primary keywords, you can also rank for keywords that are created through Latent Semantic Indexing (LSI). LSI keywords are related to parts of your subject but aren't synonyms.
An example of LSI keywords is if you are writing about the subject of iOs productivity apps and you also cover iOs scheduling apps and iOs to-do lists, you can potentially rank for those keywords too.
#4 Your Content Receives More Backlinks
Backlinks are a bit like votes that come from other websites. A website will link to your site and recommend your content to its viewers. This will trigger the Google algorithm to rank your content higher in the search results.
These backlink "votes" are a very important signal for search engine algorithms. The algorithm monitors these "votes" and views your long-form, more and more, as a useful piece of content.
The algorithm organically sends the long-form content closer to the first page. This gains you more eyes on your content—and ultimately your business.
#5 Your Content Is Viewed Longer
Comprehensive long-form writing engages viewers more and keeps them on your site longer. This reflects in a metric called dwell time.
The longer the content, the more dwell time accumulates on the content itself. With the help of SEO, your readership will grow, all while ranking the content higher and higher on search engine results.
The only problem is, readers will only read a piece of content as long as it's quality content. It has to be readable and put your point across in a meaningful way—something that will fill a need and create value for your audience.
When viewers spend more time on your site, they are learning more about what you do and developing trust in your knowledge. This can lead to a greater number of sales conversions.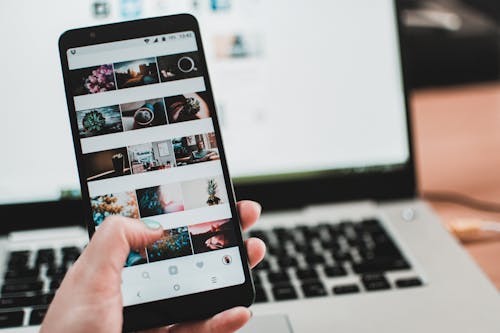 #6 You Are More Successful on Social Media
When you promote your long-form content through your social media channels, you have the potential to gain more followers who can comment on or share your material with others.
People love reading and spreading topics that they find interesting or useful on social media. Many of these people who find your long-form content useful could potentially become customers.
It's also important to stay active on social media. Potential customers love to see that your business is active in the world.
Then, using your business' active social media presence will , this gives you a great launch platform for your long-form content. It will be seen by more eyes, spread around easier among your followers—and possibly going viral!.
This is why having an active online presence, even just for your business, could benefit your business and the success of your long-form content as well.
#7 You Become an Expert in Your Field
If you have specialized knowledge about a subject, you can become known as an expert in your field very quickly. If you can spread that specialized knowledge in a concise, enticing way through long-form content, people will gradually gravitate to your expertise.
The extra work it takes to write a longer piece of content for your site can pay huge dividends if several people discover it, find it useful, and reach out to work with you. Word travels fast, especially about something valuable and informative.
If you transmit value, you, in turn, acquire value. If you can create amazing SEO-infused content, you'll have more business than you know what to do with.
Increasing your business stature and reputation will grant you return customers, word-of-mouth leads, and you'll be elevated in your field as an expert. Basically, you can be known as an expert in any field as long as you are knowledgeable, create value, and run your business well.
It is essential to communicate this through your long-form content;, otherwise, people will take their business elsewhere. People know expertise when they see it.
#8 You Have a Conversation Starter
When you meet fellow business owners online or offline, a cool way to create a relationship with them is to send a link from an informed piece that you wrote relating to their industry. If the long-form piece is written from a place of knowledge and expertise, it's only a matter of time before your business becomes the talk of the town.
Before you know it, the knowledge and depth of your long-form content is making the rounds across cyberspace. You and your business' name are circulating, and this ultimately creates leads to your website and your services.
Anyone who stumbles across your content could find it useful and/or share it with others. You never know when a second or third-level connection could reach out for help as a result of reading a long-form piece that you wrote.
In Conclusion
As stated, there is absolutely nothing wrong with short-form content—it gets the job done in different ways. But it's also a game -changer to include long-form SEO content in your campaign.
As long as your content is created from a place of knowledge, expertise, and usefulness, it will continue to grow in popularity — circulating more and more around cyberspace. Utilizing SEO methods and strategies will boost your content into possible virality.
SEO will help you rank higher on popular search engines. If done correctly, in tandem with quality content, this may land your website on the first page of the search.
This then leads potential customers to your website, and you could be swimming in a sea of leads. If your long-form content reflects who you are and what you do—the usefulness of your business services and expertise—it will rise in popularity, and soon you'll be a household name.
If you'd like to learn more about creating long-form SEO content, click here.