A branded hashtag is a custom hashtag specifically for your brand. It can be the name of your company, products, campaigns, or slogans that are true to you. Just add the hashtag symbol # before the word or phrase you choose, and you've got branded hashtags.
Any size company in any niche can use branded hashtags to begin building brand identity, engagement, social media campaigns, and sales.
A hashtag is one of the most powerful tools in your marketing toolbox and can seamlessly connect you to your desired audiences.
"For example, in a case study for Kalevala, this Finnish jewelry [sic] brand demonstrates how they improved their engagement and reach by collecting customer content with their products through their brand hashtag. Their first step was, of course, to develop the perfect hashtag to represent their brand and intrigue their customer base," according to Photoslurp.
"Easy enough, right? How hard can it be to come up with something that's only a few characters long? Well… pretty hard. Those deceptively simple hashtags you see catching on like wildfire actually take time and effort to create."
Most photos, videos, and surveys on social media platforms today use relevant hashtags. That's because brands have learned the power of hashtags – and what they're able to do for them.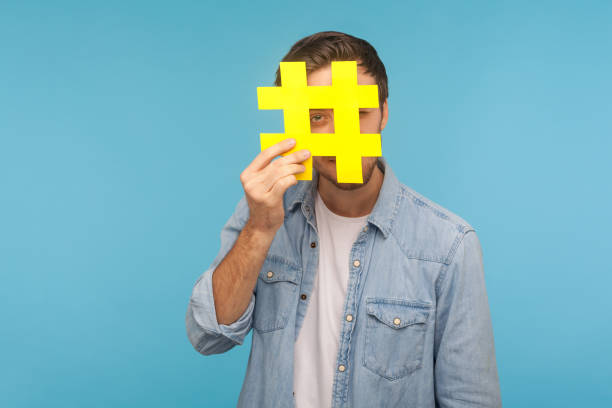 How to build a campaign with branded hashtags
Branded hashtags work really well on social media, but only if they're done correctly. Your audience's demographics are really relevant here. It's very important to remember that random keywords won't work.
Perhaps most importantly, go where your audience is, whether that's on Instagram, TikTok, or Twitter.
What can branded hashtags do?
Branded hashtags are used in both organic and paid campaigns. Though building a brand requires a ton of patience, over time you'll succeed. Popular niche hashtags are a great place to start. Remember: your content needs to be interesting. Hashtags alone won't get you there. Here's what a great branded hashtag campaign will help you achieve:
Categorize your content: Hashtags were created to categorize topics that people might be looking for to make content related to them easy to find. Relevant branded hashtags that show exactly what you're offering your audience are priceless.  
Boost reach organically: A good social media strategy can triple your reach, organically.
Find your best followers: Branded hashtags are meant to help you find your people and then have real conversations with them. Hashtags can launch you in front of an audience that doesn't just consist of your followers list. 
"Once you've decided where you want to campaign, the next step is to determine your goals and expectations. Without a clear objective and priorities, you effort could easily fall flat. Your business goals are unique to you, and what you want to achieve with these goals should guide your brand hashtag strategy," writes Hashtag expert about branded hashtags.
"It can be related to selling your products, or increasing brand visibility, and even building brand identity. Or, maybe your goal is to raise awareness for a social cause. Most often, businesses use brand hashtags with the objective of encouraging brand mentions and influencing community sharing or user-generated content."
Again, finding the right branded hashtags isn't easy but it's helpful to begin by looking at competitors in your space for which ones they're already using.  
"Scroll through their pages and posts, and take notes when you spot branded hashtags they've used or promoted. Pay attention to style variations, word arrangement, and the context where those hashtags were used. Use branded hashtags in combination with other relevant and popular hashtags," according to Hashtag Expert.
And – don't only use branded hashtags. Lots of other hashtags related to your niche and business are great to use alongside them. For best results, don't forget to experiment.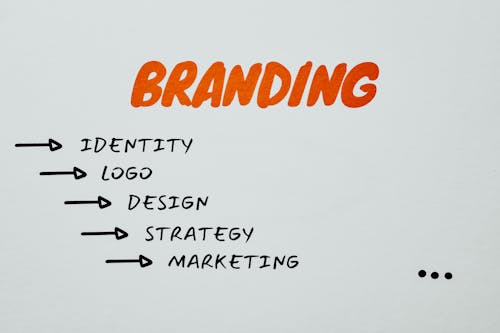 Niche branded hashtags
Using trending categories and a mix of competitive and then less competitive hashtags works best. But remember: hashtags are different for every platform.
Hashtag Expert can generate your perfect hashtags – with suggestions personalized to your account. A professional social media manager can also help you discover relevant hashtags.
You can also check out Hashtag Expert's app guide for more strategies on how to increase engagement on Instagram.
From the app, go to configuration. Social media icons will be arranged horizontally. Hit your social media and go to the Generate tab. Put in the first few words of your base hashtag, choose from the list, and tap Generate Hashtags. Then, just copy the hashtags.
New brands often do well by using common and popular niche hashtags, not just branded hashtags by themselves.
Examples of successful campaigns that used branded hashtags
#IceBucketChallenge: The nonprofit ALS Association hashtag succeeded by stirring up a range of emotions like happiness, excitement, and humor.
#TweetFromTheSeat: Charmin toilet paper used originality and humor to elicit a response from their target market. Essentially, this branded hashtag encouraged people to tweet from the toilet, which they knew would already hit home with a lot of people. "The campaign has every element that would make it a success. It was unusual, it was hilarious, and it was remarkable. No other brand asked people to tweet while sitting in the bathroom, and this is what encouraged the users to start talking about the campaign on Twitter," according to SocialPilot. The strategy (unsurprisingly) majorly boosted the brand's Twitter following.
#NationalFriedChickenDay by KFC: "When #NationalFriedChickenDay started trending on Twitter, KFC jumped to make the most of this opportunity. The hashtag originally started to trend on Twitter as thousands of food enthusiasts wanted to dedicate a day to fried chicken. KFC realized that the hashtag was related to their brand and ran a promotional campaign around it. It became an annual celebration, as well as KFC's most popular hashtag campaign," writes Mention of KFC's famous branded hashtag.
"This year, the brand celebrated the day by installing SAW-like drive-thru robots. Just like KFC, we should also stay updated with the ongoing trends. You can always tap into an already-trending hashtag and associate it with your brand. You don't even have to include your brand's name in the hashtag to make it relevant."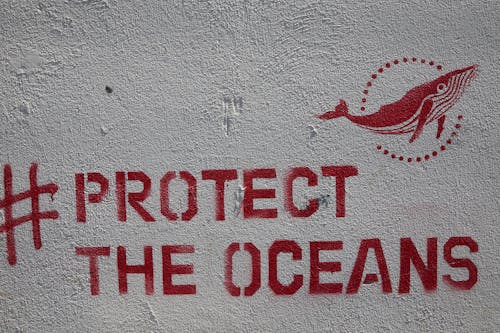 Instagram-specific hashtags and branded hashtags
On Instagram, using up to 30 hashtags for a post or 10 for a Story is the limit. But that may be too many hashtags.
Approximately 11 hashtags work well to begin, with the most popular number of hashtags coming in between one and three, according to Hootsuite.
Remember: you'll need to experiment to see what works best for you.  
Hashtag marketing wrap-up
Hashtag marketing is an essential part of social media marketing. With social marketing, you can promote your brand, product, social cause, or just a fun idea you feel like telling people about.  
Target Points, Inc is a premier Long Island website design company offering a full suite of services. Our results-driven approach has made us a top Long Island website design company. Ready to get started on the digital strategy of your dreams? Click here if you're ready to let Target Points help.