With one billion people using Instagram each month, there's some serious potential for increasing ROI – especially if you do it right. Likes, comments, shares, follows are all important when it comes to increasing engagement on Instagram, but there's a lot more to it than that. Here's how to make your Instagram page easy to discover.
Post consistently
On Instagram, brand voice and tone are everything. A slight shift away from your typical voice and tone is enough to make your followers question your brand's authenticity.
Staying consistent can seriously increase engagement on Instagram.
The Instagram algorithm has gotten even harder to hack recently. No longer categorized by posting time but by pages users more likely to interact with your page, increasing Instagram engagement can feel futile. For example, if one of your followers starts to look at a competitor's page and interact with their posts, your posts won't show up as often on their feed.
Having a consistent posting schedule is essential for those looking to increase engagement on Instagram. Having an intimate understanding of Instagram insights can help you gather information about your audience and figure out the best posting times for your brand.  
Hiring a team to manage your social media for you can not only save you time for the things you're good at, but will also increase engagement on Instagram and other social media platforms like few other things can.
Social media undeniably has an impact on how your audience sees your brand. Target Points can help make sure your audience sees you in the best possible way. From creating customized content to drafting reports to tracking monthly performance – we'll be by your side every step of the way.
Stay engaged with followers at all times
Likes, comments, and shares of your posts should all be responded to in some way – preferably with a comment, but a like is better than nothing. So, any time you see a post about your brand – whether in the form of a tag or share on Instagram stories – you should comment on it.
When your audience feels seen and understood (because of your human touch), your brand's ROI has no choice but to go up. And, it'll mean they'll be even more likely to engage with your brand in the future.
Many brands do this well – and it works.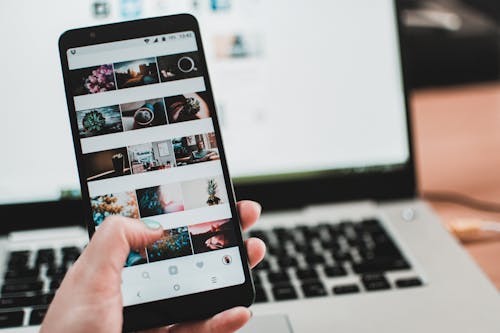 Connect with the right audience 
Connecting to the right audience is way more important than having a lot of followers. A well-targeted follower base that cares about your posts and brand is invaluable.
With the right mix of strategy, content, and tone, there's no telling how many followers you can get – and ones in your exact target audience no less. Getting followers organically with hashtags is the best way to accomplish this.
"Engagement rates are the currency of the social media marketing industry," writes Hootsuite on how to increase engagement rate on Instagram. "Sure, vanity metrics like followers, likes, and impressions count for something. But engagement metrics like shares and comments give your social media performance perspective."
"That's why engagement metrics are often used as selling points in social influencer media kits, or to gauge a social campaign's return on investment."
Hashtags 
Hashtags help your brand get seen on Instagram. They connect you to followers outside of your network, introduce new users to your brand, and help build out a loyal customer base.
Hashtag strategy, however, is not that simple. You'll need to know the "right" number of hashtags to use, find them, and use them. And remember: make sure to switch up hashtag groups and test often. Hashtag Expert  or hiring a professional social media manager can help you discover relevant hashtags.
Hashtag Expert can tell you how the hashtags you choose will rank using your current likes and engagement to make the prediction. Going at it alone and just looking for random hashtags related to your niche isn't always the best way to go.
Increasing Instagram engagement is difficult, especially in the beginning – and you'll need to experiment quite a bit before you actually get where you need to go. 
Connecting your Creator or Business account to Hashtag Expert to generate personalized hashtags for your profile is always a winning strategy. You can check out Hashtag Expert's app guide to learn more strategies for how to increase engagement on Instagram.
It isn't enough to have an audience. You'll also need engagement – and real engagement is only possible through building authentic relationships.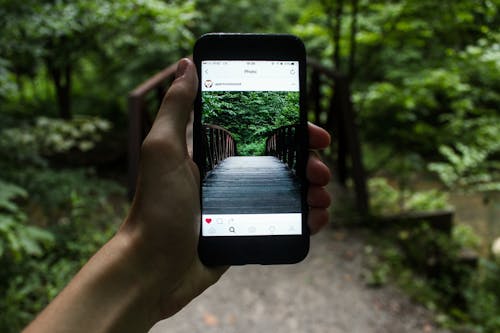 Types of engagement on Instagram
Saves
Shares
Likes
Comments
Followers
Mentions
Branded hashtags
Click-throughs
DMs
Instagram's Insights or Hootsuite analytics are amazing for collecting data about your Instagram engagement – and find new ways to improve it.
Ok, but what's an engagement rate? An Instagram engagement rate tells you the number of interactions your content is getting such as the percentage of people who saw your post and engaged with it. You can calculate Instagram engagement rates in various ways including reach, impressions, followers, or posts, depending on what you're trying to achieve.
So what's a good engagement rate on Instagram? Probably around 1% to 5%, writes Hootsuite in their blog about how to increase engagement on Instagram.
Here are global average Instagram engagement rates for business accounts in 2021 (also according to Hootsuite):
Instagram post types: 0.82%
Instagram photo posts: 0.81%
Video posts: 0.61%
Carousel posts: 1.01%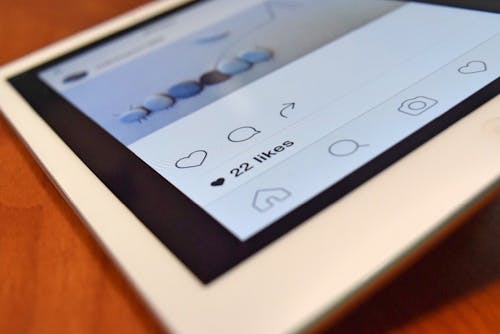 Be real
Especially today, people go on social media to relate to others. That's why the most important part of any successful business Instagram "strategy" is to be honest, authentic, and real to your brand. Don't sell. Instead, treat each individual the way they deserve to be treated (and they'll give it back.)
Using funny captions and taking ownership (with a sense of humor, of course) of any mistakes work well to increase engagement on Instagram, too.
Carousels are everything
Carousels are Instagram posts with multiple images – and are a proven way to increase engagement on Instagram.
An Instagram carousel post receives 3.1 times more engagement than regular posts, according to Hootsuite's social team. "
"It could have something to do with the fact that the algorithm re-serves these sorts of posts to followers who didn't engage the first time around, giving them a second or third chance to make an impression." 
Our Long Island digital marketing agency knows how to build and integrate your presence across social media channels like Instagram, Facebook, Twitter, and LinkedIn. We can manage your entire campaign and keep your audience busy with what they're already looking for from brands like yours.
Ready to get started and increase engagement on Instagram? We have all the tools you need to do it. Click here if you're ready for Target Points to help.