A rumor has been going around saying that email marketing is useless. This is one of the most outdated, uninformed statements about one of the best current marketing strategies.
Email marketing is still valuable.
If you haven't used email to market your product or service yet because you believed it wasn't worth the effort, you may need to reconsider your strategy.
Value Is a Matter of Perspective
With over 4.1 billion email users around the world, you can't write off emails. According to the most recent market research, experts predict email users will grow to 4.5 billion by 2025.
You may think email marketing is a waste of time. We invite you to look at this from a different perspective. Think instead about the emails from brands you simply will never unsubscribe to. Sure, you may not open every message they send you (who does?). However, they bring enough value and interest to the table over a span of time which keeps you subscribed and engaging, when you'd like.
People who engage with your emails love what you offer. They enjoy your content and want more promotional emails. Everyone likes a good deal or a limited-time offer. You can't ignore that emails are still a critical part of your strategy.
Effective Email Marketing Is Viable in Every Industry
One of the most effective marketing techniques is sending newsletters. A good newsletter nurtures leads while keeping your prospects engaged.
Don't confuse your email newsletters with spam. No one likes to get spam. The difference between spam and what you send is the content.
Regardless of what industry you're in, your content needs to be valuable to your audience. The most valuable content is informative and personalized. Helpful content should be targeted towards your audience's needs.
Your audience wants to engage with useful content. Knowing your audience is the key to improving engagement through targeted emails.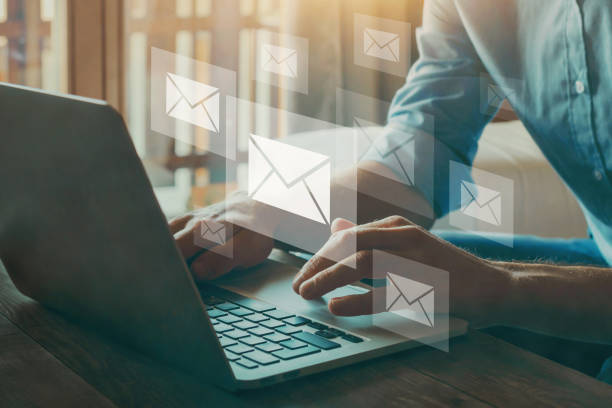 Targeted Emails Work
Think about other more traditional marketing avenues. Television commercials or newspaper advertisements get viewed by anyone who is looking at them. You can target a channel or a local publication, but that's it. You have no proper way of knowing who sees them. As a result, you cannot identify your rate of engagement. In addition to seeing which exact email customers opened campaigns, software like ActiveCampaign and Constant Contact will also show you which links were clicked on. This can inform future emails, trigger up-sell automations, or simply keep you informed on what's really driving those inquiries.
Additionally, social media marketing is not as effective as it used to be. Algorithms changed on various social media platforms, because people complained that business posts were essentially spam on their news feeds. Emails remain the best way to connect with customers who want more information about your business.
Email marketing differs significantly from other forms of digital or traditional advertising. It is based on detailed information about your target audience. You can break down leads, demographics, open rates, and other key metrics.
You can send personalized emails to every customer, specifically calling out their name, interests, or key services they're invested in. Going this route means your overall marketing plan will lead to higher conversion rates.
Good Email Campaign Build Valuable Relationships
When you send well-thought-out, personalized content that proves to be useful, you will build trust with your audience. They will learn to look forward to getting your emails because they'll know that your emails are valuable.
Once you have established a trusted relationship with your customers, other emails you send will also encourage better conversion. For example, if you run an e-commerce site and have abandoned cart issues, it's worth setting up an automated response to let your customers know they forgot or left something behind.
Position yourself as a helpful guide, letting your users know they can ask for further help. By doing so, you'll not only convert missed opportunities, but you will also build a stronger relationship with your existing customer base.
Remember, returning customers are where you find a steady revenue stream. When they return to your website, they have bought your brand and decided they can trust you. It's up to you to continue nurturing the relationship to keep them coming back for more. Loyal customers also share information, so they can be your biggest influence in bringing in new customers.
Good Emails Compel Actions
Marketing emails influence your audience. You are sending emails because you want the reader to perform a specific action. For example, if you want them to buy your product or service, having a "Buy Now" link or button at the bottom tells your audience to do just that.
You must mark your call to action (CTA) clearly for your audience. Contrasting colors can be effective in guiding your readers to your CTA. A short, actionable text is also preferable because people tend to respond to simple phrases.
You want to be mindful of where the CTA takes the reader. When they click on a CTA, direct them to a landing page where further specific action needs to be taken. You do not want to send them to your home page because pages like that are usually broad and general in scope and rarely prompt a specific, single action.
Well-Written Marketing Emails Bring Traffic
Email marketing encourages people to visit your website.
Inside your emails, you can include summaries of new blog content or display thumbnails for social content—whatever your audience finds valuable.
Your audience will ignore the best emails if you don't have a powerful subject line. You'll want to conduct split tests with different email subjects to find out which subject lines prompt your audience to open your email.
Subject lines should be eight words or fewer. Your audience is limited in what they see in their inbox or on their mobile devices. Don't use filler words. The space is valuable, so you need to choose your words wisely and still be clear about the topic inside the email. Remember to personalize when you can.
Email Marketing is Affordable
Any business can afford email marketing. This is a critical detail, especially for small businesses that have a limited marketing budget. Even with a larger budget, it's better to make your marketing dollars stretch as far as they'll go.
As this marketing tactic doesn't cost much up front, it's easy to maintain in the long run. You can test content and subject lines to your heart's content to find the best open rate. You can include whatever you want into emails from videos to attention-grabbing GIFs.
The improvement to your brand recognition is priceless because potential customers are exposed to your content regularly. Even if people aren't yet ready to buy something from you, sending emails at such a low price point is worth building and nurturing the relationships they'll appreciate later.
The Email Database is Yours
What would happen if other advertising platforms started placing more restrictions? As it stands, you can't reach people on Facebook like you used to. Their algorithm changed and made it harder for businesses to connect with the public.
Emails are different because the database belongs to your company. There's no question about who owns the leads. They're yours because it has been collected by the business. No one can take them away from you unless they unsubscribe.
The people on your list have already asked about your product or service. It's up to you to nurture and grow your database from there.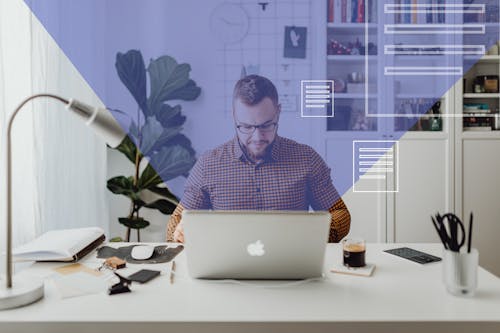 Emails Get Results
According to Campaign Monitor, email marketing leads to a return of about $44 for every dollar spent. Emails continue to prove effective even compared with social media campaigns.
To get the results you're after, consider using an automated marketing software. The best software will provide you with analytic features and performance optimization. By reviewing this information, you can make adjustments based on solid data to improve your results.
Don't be afraid to experiment with different techniques or tactics. You may find you have more success with embedded videos than you do with text-only emails. You'll eventually find ones that work and others that will not give you the outcome you're seeking. In either situation, you'll be able to improve your email performance for best results.
Grow Your Business Through Effective Email Marketing
Email content must be valuable to your audience. Only you know what is important to them, so you'll need to build your email marketing campaigns based on their preferences. Be careful not to send spam, so be mindful of your industry and your audience's needs.
When you create your emails, remember to personalize them as you establish your brand. This is the first step in building trust with your audience. Nurture the relationship with your customers to keep them coming back.
A compelling email will engage your audience. Start with a carefully crafted subject line and remember to define your call to action. You'll see traffic pick up on your website as more people click on your CTA because you've successfully engaged them with your emails.
Even if you have a smaller marketing budget, put aside some of those resources to send emails. It's not expensive to include email marketing in your marketing strategy, and the database you develop is entirely yours. You can test emails to get the results you want.
If you're not sure how to add email marketing into your current strategy, we can help. Contact Target Points if you want to learn more about email marketing or what Target Points can do for you.