Looking for a great New York website design company? We've got you.
A great website design company will pay off your investment in spades. Though sometimes hard to find, a great website New York website design company will have you making a lot more than you spend.  
What does a website design company do?
Many website designers are creative – and are considered creative professionals. They often have a great knack for knowing exactly what's aesthetically pleasing and how it will be received.  
But that's not all web designers can do. In fact, they are usually both creative and technically inclined.
They can build your website or redesign it (depending on your needs). Web design is a rapidly-growing industry, especially since digital media has become such an indispensable part of everyone's lives. Today, we rely on the web for practically everything – our communications, information, shopping, socialization, just to name a few.
Why enlist a New York website design company ?
A great website design company can mean the difference between a great digital presence and a bad one – one of today's deciding factors on which companies end up being successful and which ones aren't.
Your website and digital presence deserve the same attention to detail as every other major aspect of keeping your business healthy. Delaying this truth is delaying the inevitable.
Luckily, and unsurprisingly, New York has some of the best web designers.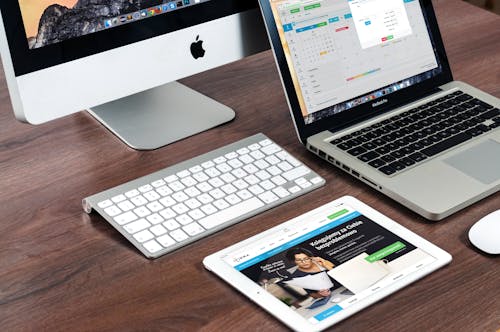 What does a website design company do?
A great website design company will make sure that the look and feel of your website are both inviting and engaging. Pleasant and relevant images, HTML, CSS, and JavaScript are all essential parts of ensuring this.
"In a study commissioned by Google and conducted by 55 and Deloitte, decreasing mobile site load times by just one tenth of a second resulted in major increases in conversion rates — specifically, 8.4% for retail sites and 10.1% for travel sites," writes HubSpot in its report on web design industry statistics, citing Deloitte.
"The web design services market is estimated to be worth $40.8 billion in the US in 2021," HubSpot goes on to say, citing IBISWorld in 2020. The web design services market is estimated to be worth over $40 billion in the US. Since 2016, it has grown an average of 4.4% per year," the web design industry statistics report goes on to say.  
An effective website design company will listen to your firm and what it wants to convey to target customers – then help you get there through designs specifically targeting your ideal clients.
What a website design company can offer
Using the right colors, fonts, layouts, and images are all part of an aesthetically appealing website. But perhaps the most important part is making sure your brand has distinct branding and a personality. The website's actual usability is also very important – it needs to be simple and easy to navigate to its target audience.
Your website is the face of your company. It may be helpful to think of it as analogous to interior design, but for a business. It's very hard to reach the level of attractiveness that a great interior designer can. Also, this outward signaling is even more essential when it comes to clients.
A website that is catering to an audience of physicians, for example, might use professional fonts, images, and content to ensure that it is relevant and relatable to physicians. On the other hand, a website for pet lovers might feature fun images of pets, lighthearted and colorful fonts, and important information about the pet market as it stands right now.
For example, Target Points also uses SEO to help brand rank at the top of Google's search results. Traffic is an essential cornerstone of any successful digital presence and there are many ways to measure success including bounce rates, average times spent on the site, and conversions.
Website design services also involve UX design and graphic design. A website design company spends most of its time online and that's also its secret sauce to increasing business prospects for other companies.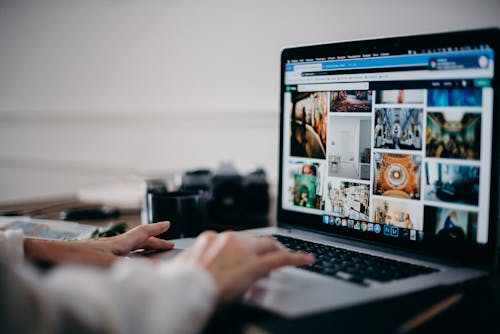 What separates a good website design company from a not-so-good one?
Empathy, intuition, and active listening are all essential skills of a website design company. These are also the same qualities you'll want to project to existing and prospective customers.
After all, trust is everything when it comes to the customer relationship. A great website will help you achieve trust on a massive scale. After all, how can someone trust with without communication about what you're really all about?
It's important to remember that a great website is just a starting point for everything a website design company can actually do. 
What else can our NYC website design company do?
Website design: A great New York website design company means your website has 100% responsive design, meaning your content looks optimized on every type of device, anywhere in the world. 
SEO: Staying on top of search results goes beyond just having a great site; it gets customers. We'll optimize the web around your business. We'll also make sure you stay in that top spot.
PPC marketing: We can get you extra income with Pay-Per-Click advertising. Visually stunning digital ad campaigns turn every click into cha-ching!
Social media marketing: Attract and engage your customers on social media. 
Build your brand: Get a foundation for your brand with logos, taglines, and designs – all under the same brand voice. Having a consistent brand voice across channels is one of the most effective ways of building your audience's trust. 
Power Listing: We'll monitor your reviews and allow you to view them in your account under the "Reviews" tab.
Reputation management: Manage your reputation and make sure you look squeaky clean online – everywhere.
Inbound marketing: Increase revenues with professional lead attraction and conversion. An inbound marketing strategy is about establishing your brand as a thought leader by consistently putting out content that's targeted to your ideal audience. 
E-commerce: Find an endless number of potential new customers and keep your old ones. "Revenue from e-commerce in the United States amounted to 431.6 billion U.S dollars in 2020. The Statista Digital Market Outlook estimates that by 2025, revenue will increase to 563.4 billion dollars," according to Statista. This is a great time to focus on your presence. 
Target Points, Inc is a premier Long Island, New York website design company that manages social media accounts and performs SEO and SEM services. Our results-driven approach has made us a top NYC website design company. Innovation, intuition, industry expertise, and commitment to maintaining long-term relationships got us here.
Ready to get started with a website design company to build a digital strategy that will increase your revenue? Target Points has all of the tools you need to be successful in this digital age of marketing. Click here if you're ready for Target Points to help.