"A picture is worth a thousand words". Despite being decades old, this saying still hold true in today's digital age. Images play a pivotal role in conveying messages between businesses and their consumers. With the rise of social media, companies now have an additional platform to promote their brand. No matter what type of social media platform you're utilizing, images are a great way to effectively engage your audience. The right type of image can tell consumers more about your business than any amount of text can. Check out a few ways to boost your social media presence through the use of pictures.

Number 1: Show Your Fun Side!
Consumers love to see businesses that promote happiness and positivity. Life comes with its own set of challenges and hardships, and posting about the fun-loving aspects of your business provides your audience with a distraction from it all. By displaying your business as one that is fun and playful, rather than one that this serious all the time, you can give consumers the feeling that they're missing out on something by not checking out your business.
Don't be afraid to show off your brand's lighter side.
Fun and positive images are much more appealing to consumers than serious ones.
Share photos of your customers and employees enjoying themselves.
Number 2: Diversify Your Images
As tempting as it may be, social media isn't all about just posting your products and services. It's about showing off your brand personality, and that can be done in a variety of ways. Diversify the type of photos you post to keep your audience interested in your profile. No one likes to sift through the same thing every time they visit your profile. This mean switching between showing off your products and business culture, providing relevant information, and just posting things that interests you.
When it comes to posting images, remember to switch things up from time to time.
Promote your products with one image, and show off business culture with the next.
This keeps things fresh, diverse, and provides more incentive to return to your profile.
Number 3: Don't forget to Hashtag!
Despite hashtags being one of the most utilized characters in social media, many people still don't understand its purpose. Hash tagging your posts allow them to be viewed on page with others that used the same tag. This can potentially increase the number of people that view your images, leading to more likes, followers, and retweets.
Hashtags allow people with similar interests to your own to view your images on social media.
This is a great way to attract likes, retweets, and new followers.
Number 4: Engage With Your Followers
Social media is all about interacting and engaging with others, and the same goes for businesses. Just because you're trying to promote your brand doesn't mean that you can't relate to your audience on a personal level. That includes liking and commenting on their pictures, and responding to comment they've left under yours. Show your audience that you're more than just another business but rather a person that can relate to and empathize with others.
As you begin to attract more and more followers, don't hesitate to engage with them.
Comment on their pictures and retweet images relevant to your business.
This shows your human side and establishes brand loyalty.
Number 5: Invest in Infographics
Infographics are one the most shared kinds of visual content out there, mostly because they are a thrill to look at. Complete with exciting visuals and intriguing information, people love to look at infographics that relate something that matches their interests. The more infographics you provide, the higher the chance your content has of being shared.
Infographics are among one of the most shared types of visual content.
They are fun to look at and read but also provide your audience with relevant information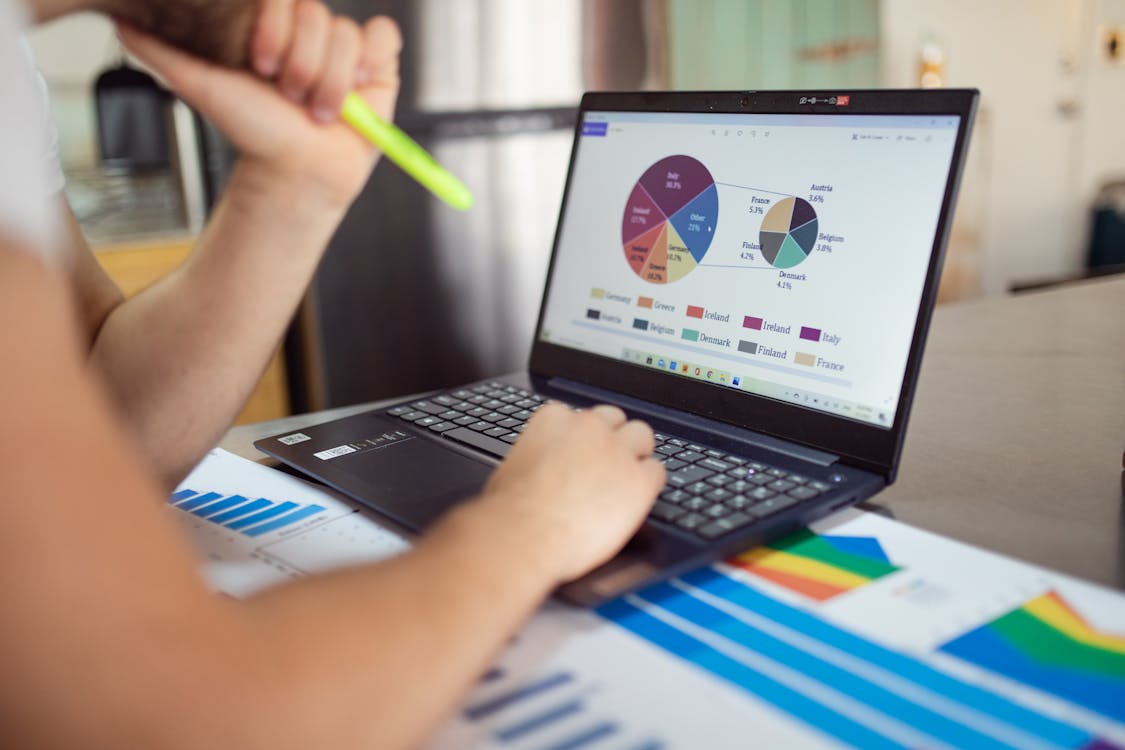 Number 6: Show Off Your Business
Use images to promote your business, both on the inside and out. This provides your company with a sense of transparency, which makes your audience feel much more comfortable with your brand. Displaying your business environment through social media will let consumers know what to expect before they walk through the door.
Treat your social media profiles like a tour of your business.
Post images of your employees, products, services performed, and your business environment.
This gives your audience a feel for your business before they even walk through the door.
Number 7: Tell a Story
Everyone enjoys a good story. Use your images to tell a compelling narrative by providing a new post on either a daily, bi-daily, or weekly basis. Once your audience catches on that you're telling them a story through the images you're posting, they'll be sure to occasionally check in to find out what happens next.
The right images can craft the perfect story.
Try posting images that subtly tell a cohesive narrative that relates to your business.
Visitors will consistently check in to view the next piece of the story you're telling.
Number 8: Share More Than Just Your Photos
It's not out of the ordinary to share images other than your own from time to time. This mean posting images of things that interests you or something relevant your business' industry. Posting and sharing other people's content shows your audience that you're not just in it for yourself, and can also help in attracting new customers.
It's ok to share other people's content as well.
Sharing images based on your interests, can potentially open your business to new consumers.
Visual content is a great way of engaging your audience on more personal level. By letting them into your business, showing off your fun side, and providing them with variety of different images, you have the potential to expose them to your brand in a way that words alone wouldn't allow you to do. As Facebook, Twitter, Instagram, and now Snapchat continue to grow in popularity, the use of images will only become more essential to success on social media. By following these simple tips, you're sure to attract the likes, followers, and retweets you need to enhance your digital presence.