The differences of SEO versus SEM are pretty simple once you have a general understanding of Search Engine Optimization and Search Engine Marketing separately.
We help break down both for you in today's blog: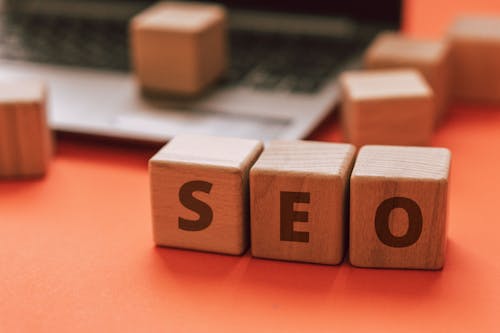 What is SEO?
SEO uses organic factors to get content seen in SERPs. Brands don't need to pay for SEO, which makes it a very popular way to get traffic to websites that might otherwise have a tough time doing so.
SEO definitely takes more effort than its counterpart SEM. It can also take longer to build. If the content seems useful and informative, Google and other search engines will begin promoting it by placing it high in SERP results.
In fact, both SEO and SEM want to get you a top spot in SERP results. They just work a bit differently from one other – and it's helpful to know the differences to come up with the best strategy. 
"SEO is best when you are targeting lesser-used or more niche keywords and key phrases. With some research of your competitors and their keywords, you can likely find some gaps in the keywords they are using and go for those in your SEO plan," writes ThumpLocal.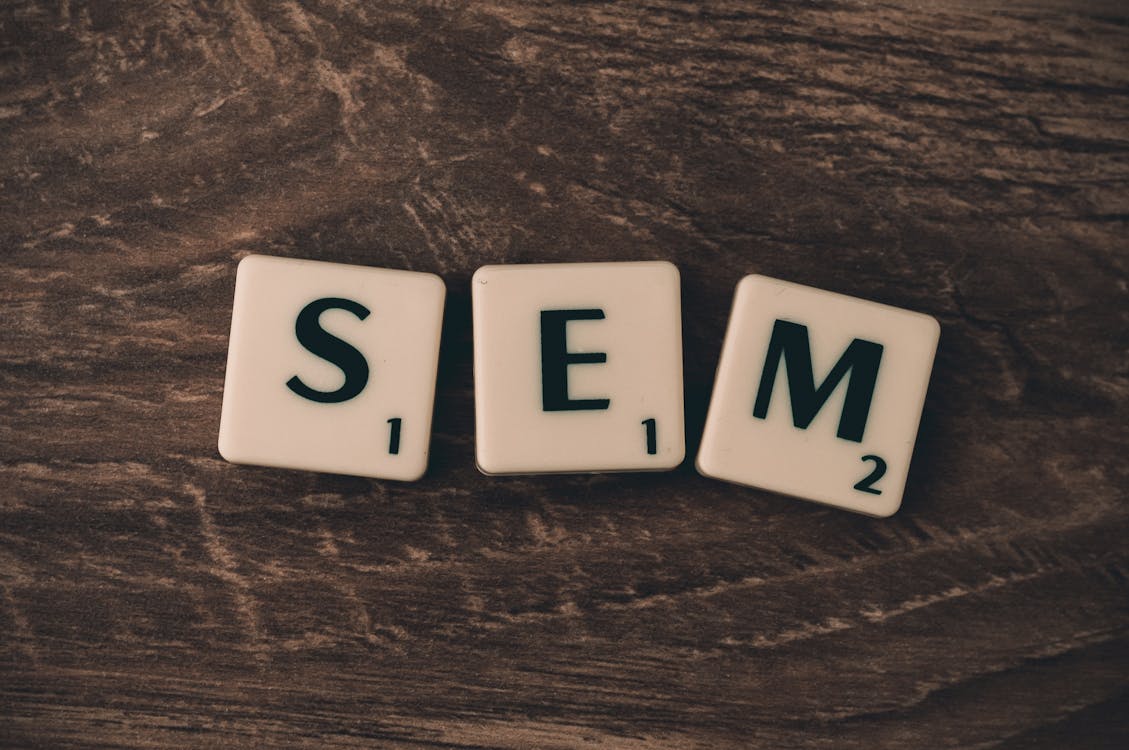 What is SEM?
SEM, or Search Engine Marketing, involves paid ads. With SEM, the more money you spend, the more people you'll reach.
SEM starts targeting your audience much more quickly, too. In fact, you'll begin to show up in SERPS as soon as you pay.
Unlike SEO, SEM makes it possible to target your ideal audience. It's also better for competitive keywords that might be more difficult to target organically (especially if you're new to SEO.)
SEM is better for testing ads with A/B testing, a marketing strategy that tests two different versions of a website, ad, email, or landing page against the other. A/B testing is one of the best ways to increase conversion rates.
A major component of SEM is something called Pay Per Click (PPC). PPC works by charging the business every time someone clicks on their paid search result. This is an easy way to jump to the top of search engine results pages, appearing as a promoted link or product that ensures eyes will be on your business first and foremost.
"This means you need to make sure you have enough of a budget set aside to keep your PPC ads running," writes ThumpLocal as to the advantages and disadvantages of pay per click.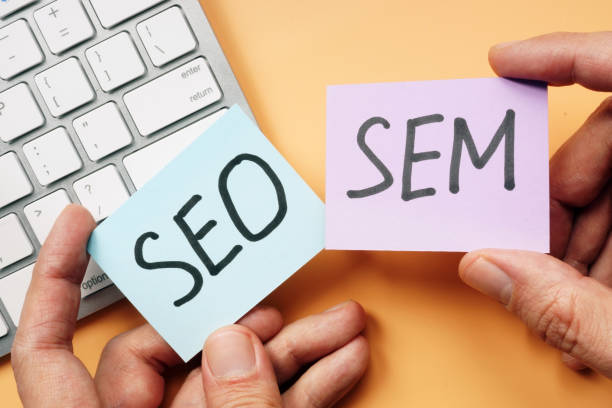 What's the Difference Between SEO vs SEM 
The main difference is that Search Engine Optimization (SEO) is focused on optimizing a website in order to get traffic from organic search results. On the other hand, the goal of Search Engine Marketing (SEM) is to get traffic and visibility from both organic and paid search.
SEO and SEM both heavily rely on keywords to drive traffic to business websites and web pages. Though the marketing techniques used for each are different, they are both focused on traffic flows and how these relate to marketing activities. People will use search engines to search for something that they're looking for, and they'll be able to find it by the organic results (SEO) or by the paid results (SEM).
"Search optimization is an essential marketing strategy for brands trying to attract attention, drive website traffic, and grow their business. But search optimization can be a difficult strategy to manage if you don't know how to compare SEM vs. SEO," writes Alexa about SEO versus SEM.
SEO is where you focus 100% on ranking in the organic results. SEM is when you utilize both SEO and PPC in order to get traffic from search engines.
One of the main differences between SEO and SEM is speed.
The fact is SEO takes time. A lot of time. Especially if your site is new and doesn't have a lot of backlinks yet. One analysis found that it takes an average of 2 years to rank on the first page of Google. And many of the top-ranking pages were first published 3+ years ago.
On the other hand, if you focus your SEM efforts in PPC, you can start to see results pretty much instantly. You can run an ad in the morning, and start to get traffic and conversions in the afternoon. But that doesn't mean that you'll get an ROI on day 1. In many cases, it can take months of testing and tweaking to get a positive ROI from PPC.
Target Points
Target Points, Inc is currently a top Long Island social media manager and digital agency. Our results-driven, innovation, intuition, and commitment to developing and maintaining long-term relationships are what got us there.
We'll make sure your SEO/SEM strategy is in top shape – and keep your audience busy with the information they're already looking for.
Ready to get started on the SEO/SEM strategy of your dreams? We have all the tools you need. Click here if you're ready for Target Points to help.