A hero shot is the main image on a landing page. Ideally, it sets the tone for readers about what they'll read. It's also one of the most important parts of any effective landing page. Up to 75% of sales are lost due to a bad website or landing page experience.
Luckily, there's an easy formula to follow. Here are the main components:
Use a Relevant Image
Staying relevant to the text of the landing page is most important. Generic stock photos won't get this job done and skipping the hero shot altogether is not the move.
People (and brains) inherently love visual cues – and a great hero shot that fits your landing page can elevate your page's status as few other things can. Engaging, relevant images get up to 94% more views. And don't forget that the visual quality of your hero shot must be excellent.
Using an original image or video for a hero shot goes a much longer way than a stock image that's being used by everyone and their mother. Taking the photo yourself (or with the help of a professional) not only makes it more authentic but also a lot more effective.
For example, a real photo of a customer appearing to be relieved after using your product can be very effective since it shows that you're able to address the pain points of your target audience. Be someone's friend and they'll be your friend back. It really is that simple. But remember to walk that line carefully, as this is not always easy to achieve when you really are trying to sell someone something.
Using real people in your hero shot increases site conversion rates by 35%. But, a hero shot doesn't have to be of a person – it can be anything. Perhaps most importantly, remember to stay on-brand with your hero image. Consistency is key.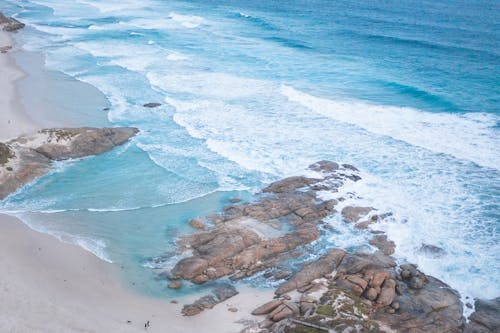 Show your Values 
You can use a hero shot to show the value of your product or service while simultaneously showing your firm's values. The importance of building and maintaining trust with your audience cannot be overstated here.
For a vitamin company, a hero shot of a woman looking relieved after taking a custom vitamin blend might work. Remember, a picture speaks a thousand words. Don't forget to pack every inch of opportunity into your hero shot to show your audience who you are and what you can do for them.
Make it Emotional
"Humans are emotional creatures – and use emotion to make their decisions. Emotional marketing carries significant weight, as emotions play a major role in decision-making, given that 95% of cognition resides in the emotional side of the brain," according to consumer insights such as Maven and Pollfish Inc.
"82% of customers with high emotional engagement always buy from the brand they are loyal to during their purchasing decisions. As such, it is no wonder that consumers who are emotionally engaged spend twice more on brands," Pollfish goes on to say.
The right image can effectively create all the right emotions in your audience. It's important to remember to be genuine and not manipulative. You're not just selling a product – you're selling an experience with a ton of value.
Your landing page should make your visitors feel safe – not overwhelmed with lots of jargon or outright selling. A hero shot that is simple and gives a visceral reaction works best – especially right now when nobody wants to think about anything too complicated (understandably.)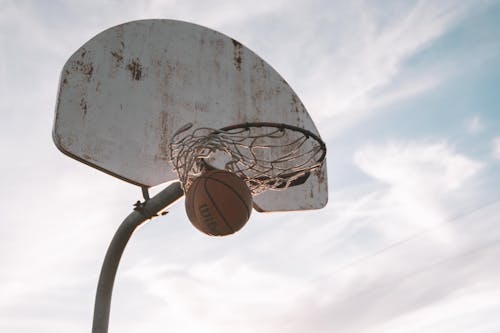 Keywords to Use 
A landing page and hero shot that doesn't match your keywords is a rookie mistake. A generic image that doesn't include a carefully-craft headline, call-to-action, and copy won't support your campaign. You'll need to convince your website visitors that your product or service is exactly what they're looking for, and you can't do that when your hero shot is off.
Your visitors – consciously or not – are looking for evidence they can trust your brand and that you know what you're doing. Just as importantly, your photo needs to guide them to take a specific action – such as purchasing your product. A great hero shot works well with both the content and keywords that originally led the visitor to the landing page.
"This path should properly correlate from the initial search to clicking the link and loading the webpage. For example, if a user searched for a healthy-food catering service, then the hero shot on the landing page should probably show something related to healthy foods or food catering," writes Indeed on what a good hero image should entail.
Decrease Bounce Rates
A successful hero shot can improve bounce rates. A bounce rate refers to how many users visit a website and then leave immediately – without going to your other site pages.
On the other hand, low bounce rates mean customer conversion rates are good and that your visitors are engaging with the site. If your website's bounce rate is over five percent, it might be time to check your marketing campaign and site details.
"A landing page with a high bounce rate is like a party that never gets off the ground. Sure, the neighbors and close friends show up, but they only have one drink and leave soon after. No one wants to host a bad party, and no one wants to take the time and effort to build a landing page that follows an ad only for customers to quickly leave," writes AdRoll about the most popular bounce rate reasons.
"A bounce rate is the percentage of website visitors who load a page but don't click on anything while there. According to Quick Sprout, a realistic bounce rate for landing pages hovers between 70% and 90%, an achievable goal."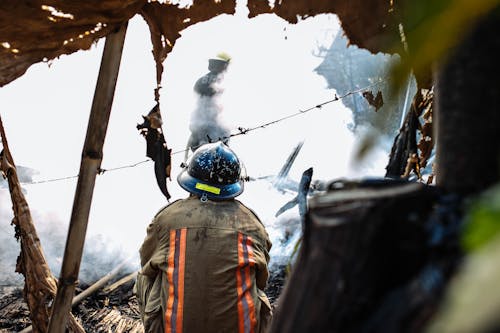 Captions 
A caption goes alongside your hero shot. adding context to the message that you're trying to portray. Visitors are 200% more likely to read the caption than the actual text of your webpage, increasing the importance of the hero shot even more.
"Ensuring that caption is accurate, targeted and matches the hero image is SO important!" according to one WordStream blog.
Need a Hero Shot? We Can Help.
A professional or videographer can help you craft and translate your message. They'll also help you understand your brand and target audience.
Target Points, Inc is a premier New York website design company that offers a full suite of services.
Our results-driven approach has made us a top New York website design company. Ready to get started on the digital strategy (and hero shot) of your dreams? Target Points has all the tools you'll need to be successful in this digital age of marketing. Click here if you're ready to let Target Points help.