How many users actually make a purchase based on a blog post? 61%. That's a lot. Statistically, it's most users.
It's worth knowing that people who read blogs, read 5-10 blog posts per day. The level of consideration you can yield from this beyond what can be achieved in most sales calls. Calls go back and forth, and when a prospect knows they are being sold to – they're likely to tune out, or cut the conversation short. At a certain point, either they want to buy or they don't, right?
Think of the level of uninterrupted consideration you get from these 61% of users, who are willing to read 5-10 blog posts per day. If you provide enough value in your initial post, that can easily garner a deeper level of uninterrupted sharing with your potential clients. There is significant opportunity to achieve what marketers call "mindshare," a highly profitable opportunity in the digital space.
Achieving mindshare is one of the primary goals of digital marketing. The concept itself is a bit more abstract than market share, yet more dialed in than brand awareness. The anticipated results are similar.
It's one thing to be the most known or most purchased brand. It's another to be the brand the customer interacts with most often, or the holy grail: trusts the most. Each piece of content you put out online can help educate potential prospects, and build your brand as the go-to authority in the niche.
How much of the user's consideration process can you occupy? With Blog Posts, you gain additional footing in this arena.
While there are different objectives for marketing, and most businesses will want to see concrete results as quickly as possible. Knowing this, there's significant value in building out content. Here are the fine details on why blogging is important for your business, and our best business blogging tips.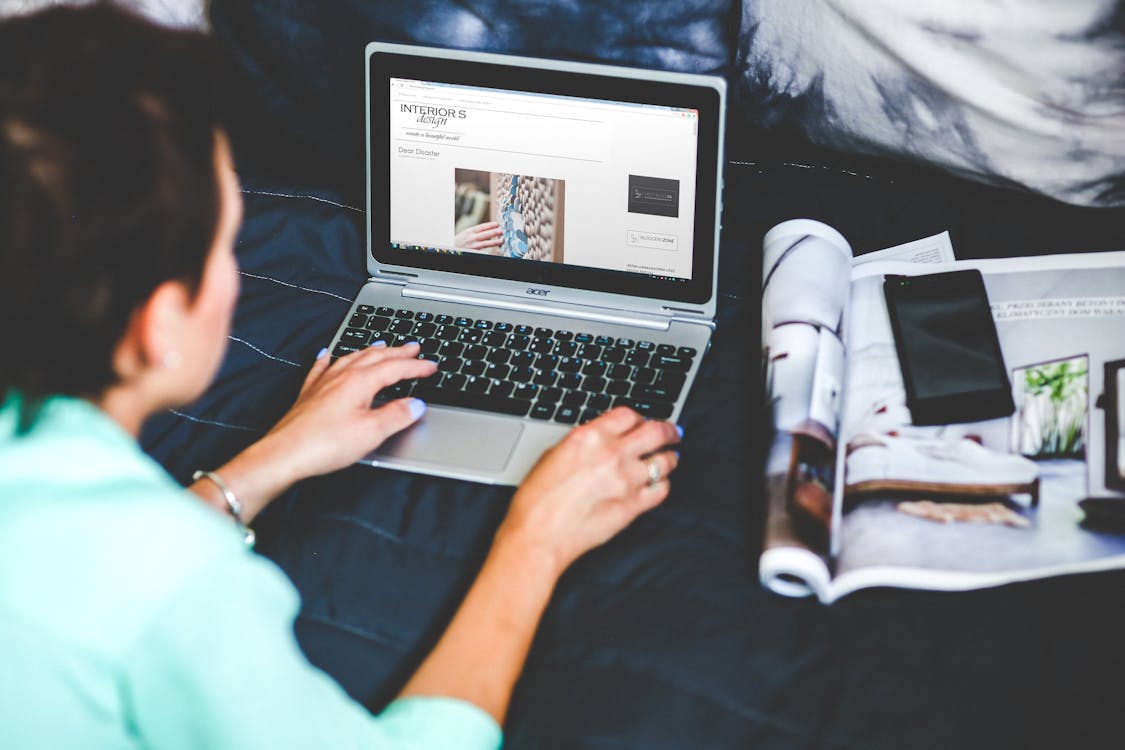 Purchase Models
Each customer goes through a process before making a purchase decision. Marketers have devised a few different ways to articulate this process over time, and the benefits of blogging to business communication contribute towards each model.
There is the AIDA model (awareness, interest, desire, action) from traditional marketing. More recently, there is also what is usually called the buyer or customer journey (awareness, consideration, purchase, retention, advocacy).
Either way, we're of the understanding that any prospect has to go through multiple stages to commit to a product or service. Doing a great job is potentially rewarded with advocacy, which is why it's become increasingly important to gain customer appreciation in recent years.
Now, these processes all involve a bit of research on the customer's part. The cycle varies depending on what the product or service actually is, of course. Getting facial reconstructive surgery, for example, will require a much heavier research phase than buying a pair of wireless headphones. A piece of candy at the grocery store will require barely any research at all. This is usually called an "impulse buy," and these item are actually placed close to checkout counters to capitalize on those urges! Knowing how or why your purchases are made assists these processes considerably.
As a general rule, the more costly and personal the decision, the longer or more intense the research phase. With most service-oriented industries, and mid-to-high price ticket products, there is some level of buyer education taking place.
This is exactly why your blog posts are so important. If you play a pivotal role in helping the customer assess their options, you position yourself as an authority leader in your industry. If your help is oriented more towards satisfying the user's actual questions, you garner respect and rapport before they ever pick up the phone.
This is sometimes referred to as "pre-selling." The trick of pre-selling is that most customers do it themselves, by participating in their research through your resources. Simply put: if they like what they have to say, and they believe your content truly helps them, they will come to you for answers. You're more likely to get their questions, their discovery calls, and in the end, their purchasing decision. If you design your blog properly, you can become the "go to source" for this integral process.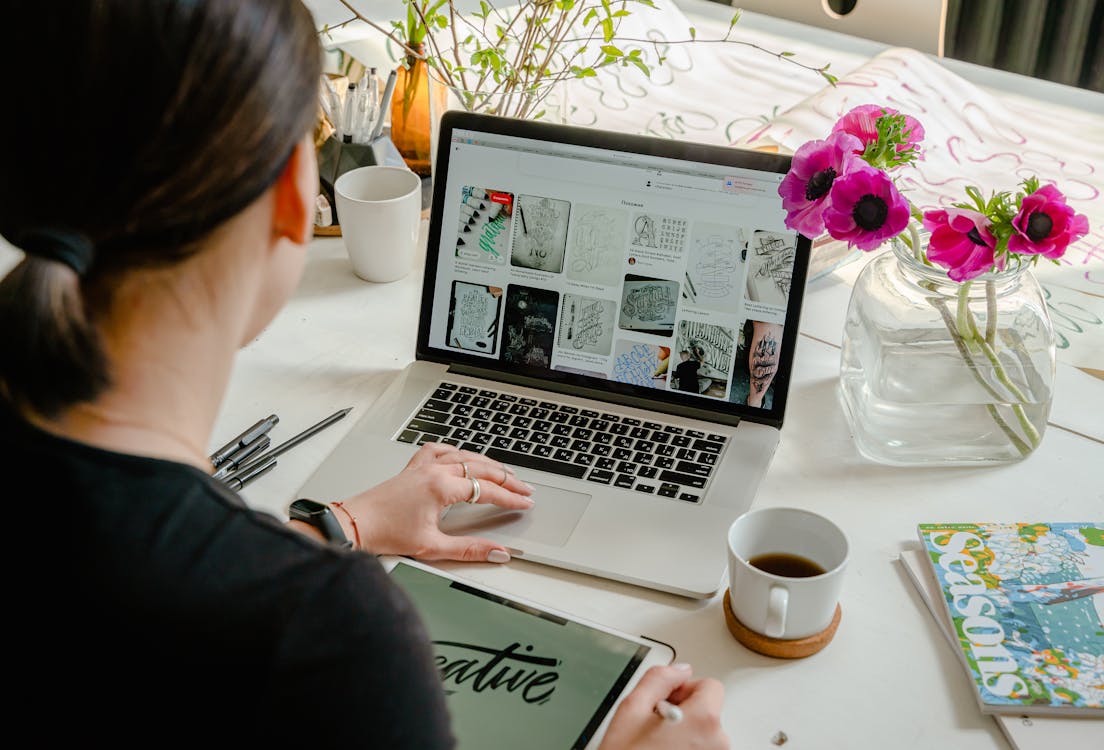 Building Digital Rapport
In a world where it is increasingly hard to grab anyone's attention, you have the opportunity to create "sticky" content – that is, content that leaves the user wanting more. Given that your average reader is parsing through 5-10 blog posts per day, you can see how this opens the door for a tremendous 'information download' if you can secure the reader.
Think about it: if you engross yourself in a topic, and one brand's blog seems to have the best content, who are you going to consider when it's time to buy?
If your company is not first in the search results, or does not have the biggest paid advertising budget, it can still make a powerful impression on prospects by playing a heavy role in the education process.
When it comes to the digital landscape, this is the equivalent of building rapport. Once you grab the listener's attention, and they decide to click on a few more articles, you are gaining significant consideration for your company. If you have any unique selling propositions, weaving them into your blog posts will allow you to not just make your prospects aware of these factors – but teach them why those factors actually matter.
Instead of hoping the customer has done their homework before they meet you, blogs are an opportunity to tutor them. Providing these resources moves customers further down the funnel before you meet them, and does a lot of "prep work" for the sales or account manager.
If the client has already educated themselves on what you bring to the table, they are likely to show up asking for specific services by name. This makes these leads warmer, easier to close, and most importantly – easier to retain over time.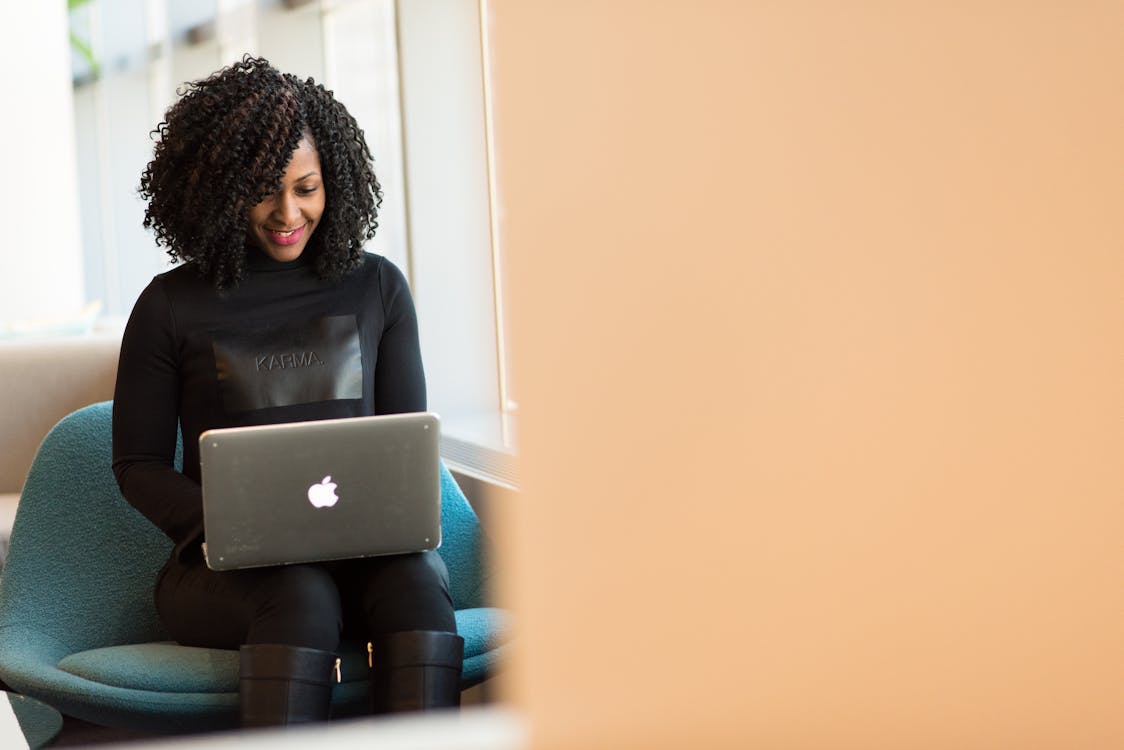 Building Authority with Blog Content
It may seem counter-intuitive to help customers "shop around," but one of the most effective ways blogs are leveraged is by posting reviews. How does a blog help your business if you're sing it to promote the competition? It may seem counterintuitive, but by giving authentic, transparent education on the worthy options, you demonstrate to your prospects that you truly know your industry.
Of course, the execution has to be balanced very carefully. We have all seen those "list-acle" blog posts, with a headline like "5 Best Plugins for WordPress." The article is written by MichaelsPlugins.com, and to nobody's surprise… Michael's plugin is ranked #1 (of course).
There are countless examples of heavy-handed marketing that presents itself as content. Consumers are smart, and they can see right through this. Odds are, you have personally encountered such an article at some point in your life. How did it make you feel?
Maybe you have been at your computer, trying to prepare for tick season or find the best carpet cleaner. These are two fairly common life situations in Nassau County, but there are lots of other examples as well. We happen to have a large tick and lyme disease problem, and awareness of that problem, in Long Island. As for carpet cleaner – messes happen! A lot of us have children, and it's a reality that a beverage may be knocked off the coaster on the floor at some point. These are two scenarios which are likely to "just happen" and prompt some Google searches.
When something of this variety happens, you know very well there are the sites that truly answer your questions, and get you to where you're trying to go… and then there are those cheesy ones, trying to sell you the "ultimate" removal kit for either problem (at an exorbitant price). These thinly-veiled affiliate marketing tactics often cause you to close out the article as soon as you realize you're being sold to. Salesmanship that is too direct often annoys users, especially when they aren't far enough down the funnel to consider a purchase.
You don't want to give a hard pitch to somebody who hasn't even tried to remove the stain on their own yet. Those style pitches are most effective when they have tried everything, and they need a premium solution. If they're simply looking for tick prevention tips, or how to check their dog for ticks before hiking season, it's not time to be aggressive about the world's greatest tick spray.
Yet when considering our own businesses, we often can't help ourselves from leaning in this direction. It's important to ask yourself, "who is this content for?"
The mantra of creating killer content, and never forgetting to make sure pieces are in service of the end user is easy to repeat – but harder to maintain.
How can businesses balance their CTA's (call to action), demonstrate higher value and authority, but also genuinely service the audience? Gone are the days where businesses are willing to recommend competitors to get the customer the best result (an old mantra adopted by some department stores just a few decades ago).
Virtually every company desires to instill itself as best in class, and place itself in the minds of the market above it's competition. More often than not, they genuinely believe they have more to offer.
Here's the problem: every business is out there insisting on this same message. In the case of contractors, we even see platitudes thrown around such as "honesty" and "integrity." What business wouldn't affiliate themselves with these virtues?
In a sea of businesses insisting on these superlatives – that they are the best, that they are the ones with the highest level of service, and so on – how can a customer trust any of them?
This is precisely why blogs are becoming more (not less) important. Even though, yes – at this stage in the game, most businesses have one. They are an opportunity to show, instead of tell.
Show, Don't Tell
This is precisely where the opportunities reveal themselves: genuine, authentic customer education is the fastest way to separate your business from these vast swaths of sameness.
Developing an internet persona for your business is a daunting task, which causes many businesses to give up too early. Businesses are likely to establish somewhere between 5-20 blog posts before giving up, claiming there is no return, or possibly writing SEO off altogether.
Realistically, you're going to have to set a goal to pump out hundreds of pieces of quality content before you see substantial lift – this is very easy to not do. Dedicating the funding to outsource this level of content creation can be a tall order for any business, and local businesses are not often equipped to enlist this level of help (even if they wanted to).
This is exactly why most sources will tell you SEO is a long game. Unless you're going to heavily invest, or heavily commit your in-house team to content efforts consistently, it's going to take time to reach the needed levels of output.
Most companies simply don't take the time. Instead of developing an online persona, an individualized writing style for the business, and creating a well-researched lists of topics to write about… we see those unfortunate "list-acles" we talked about earlier. Then, they write a few short blog posts that aren't capable of ranking, in a very distanced, corporate tone. There is no brand voice. There is no underlying message or mission for their content. At the end of every post, they attempt to sell you something – or worse, vaguely urge you to contact them today!
And as a result, they're right – the blog is doomed to fail.
The reason it's doomed to fail is because that is not what people want when they read blogs.
Dazzling your would-be purchasers with your subject expertise allows you to separate your business from the herd, while also educating your customers on additional services. A client may have one problem because it's what they noticed. Through educating them and fulfilling their need for information, they may find out they actually have a few things they'd like to address.
On a sales call, this will feel like an upsell and have less effective results. However, it's a lot easier to close the same deal when a customer has looked into these topics. They might even ask for information on their second or third issue themselves.
Now that you know the advantages of blogging for business, it's time to build out a content plan and strategize the most helpful content for your audience. Remember — always consider what will matter most to the end user.